To love and to cherish – Weddings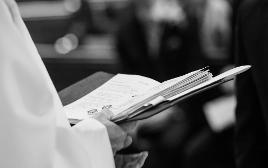 Churches are special and unique places to get married in, the prayers, promises and the whole service of celebration become part of your marriage, on the day itself and beyond. We are delighted that you are interested in getting married at St Cuthbert's Church, Ackworth and we hope that we can help you get down to the serious business of planning your wedding day together.
Any queries please do not hesitate to contact us:
Revd. Charlene Smith, The Rectory, Cross Hill, Ackworth WF7 7EJ
Tel: 01977 599979, Email: revd.charlenesmith@gmail.com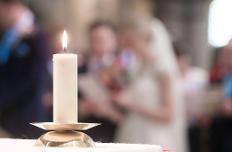 "We would thoroughly recommend getting married at St Cuthbert's Church in Ackworth. Throughout the ceremony planning, attending church on a Sunday and when our banns were read we were made to feel immediately welcome and comfortable in the congregation. Nothing was too much trouble for the Priest, the church florists, the music group and the organist so that our service was everything we hoped for and more!
The setting is beautiful, with a clean, well-kept church and photo-friendly grounds. The service was personalised to us with our choice of readings, hymns and beautiful (and comical) words from the Priest which reflected the importance of our union. The friendly, helpful people at St Cuthbert's made our wedding ceremony special and a day we will never forget.
Thank you so much!"
Laura and Gavin Hulse
Photographs courtesy of Allan McKenzie, wedding photographer.